Web Special - Micro Mania!
Free Pack of Micro Crawfish, Micro Shad, or Nymph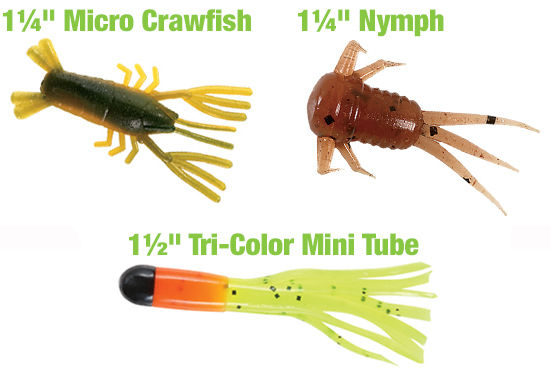 Spend $35 and receive a FREE PACK of Micro Crawfish, Nymph, or Tri-Color Mini Tube in your choice of color.
* This Mister Twister® offer excludes Bargain Bin items and will expire on August 31, 2020.