Poc'it® Phenom®
View all Poc'it® Phenom® to quickly see all choices. This is a great way to easily order different combinations.
Get up to 10% off and Free Shipping. Learn more.
Poc'it® Phenom® Details
---
Description
The Mister Twister® 5" Poc'it® Phenom® features a sleek body profile with air pockets. Mister Twister® Poc'it® lures…
Catching More Fish, More Often
.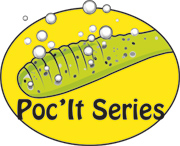 Testimonials
Reviewer:
Jeremy Connors (Lakes, Kansas)
Fish Caught:
Bass, Largemouth - Bass, Smallmouth - Bass, Striped - Bass, White
I have used the original Mister Twister version of these since I was a little boy fishing with my grandfather back in the early 80's. believe or not I still have three packages of the original poc it phenoms that have never been opened. So glad to see them back!
Reviewer:
Eddie Thomas (Deatsville, Alabama)
Fish Caught:
Bass, Largemouth
Glad to see it back, I've used these worms or its predecessor for 20 yrs or so. the origional was called the salty poc'it phenom and man do they catch bass. The only worm I throw.
Write a product testimonial and share your fishing experiences with other customers.
Fish Species
The 5" Poc'it® Phenom® is perfect for these fish
| | | |
| --- | --- | --- |
| | | |
| Largemouth Bass | Smallmouth Bass | Walleye |
Links & More
Catalog PDF pages
ArticlesArticles (from other sites)