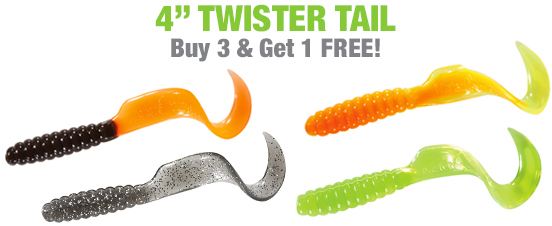 Buy 3 packs of 4-inch Twister Tails and we'll throw in a FREE 20-pack in the color of your choice. You choose the color during checkout.
The 100 to a bag is excluded as the FREE item in this special.
» Shop for 4-inch Twister Tails

This Mister Twister® offer expires on April 30, 2017.