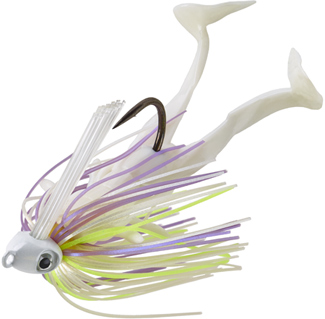 4″ BUZZ Bug - The Mister Twister® BUZZ Bug's a versatile swim craw that provides maximum action and vibration making it an excellent choice for skirted lures, Mister Twister® Keeper™ Hooks or as a trailer.
The BUZZ Bug's tough, thick body makes it an ideal choice for punching and flipping with extra-wide gap hooks. Its long craws extend beyond skirted jigs to produce a consistent swimming action on a steady retrieve or when fished fast.
Greg Yates – Oak Point, Texas
Fish Caught: Bass, Largemouth
I've been using Mister Twister baits since 1974 and I can honestly say that the new BUZZ BUG could be their best offering yet! The BUZZ BUG has no limitations. It excels as a jig trailer because the legs are actually long enough to provide incredible amounts action without getting interference from the jig skirt. The BUZZ BUG is equally as effective as a flipping/pitching bait. The narrow profile lets the BUZZ BUG penetrate the thickest cover with ease. Don't just take my word for it, try the BUZZ BUG today!!
Share Your Testimonial
Write a product testimonial and share your fishing experiences with other customers.