Bass Caught by John with Mister Twister FAT Tube in Michigan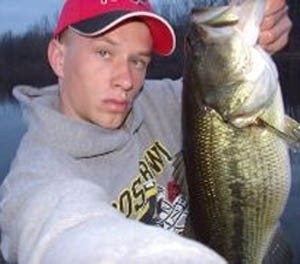 Download Image
Fish Information
Fish: Bass, Largemouth
Size: 24 inches 8 Lbs
Lure Information
Lure: FAT Tube
Size: 3 1/2 inch
Color: Goby
Angler Information
Angler: John Gipson Jr.
From: Niles
Country: United States
My Story
I was dragging the Goby colored Fat Tube across the bottom when the fish hit. He ran me to the back of the boat and I had to chase him with the trolling motor to catch up. The tube is the best choice for bass fishing around the area and these tubes seem to be the most effective.
Catch Information
Caught at: Magician Lake
State: Michigan
Country: United States