Musky Caught by Scott with Mister Twister Twister® Tail - 4" & 6" in Minnesota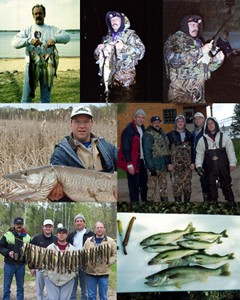 Download Image
Fish Information
Fish: Musky
Size: musky-49" Walleye 1-4 lb's
Lure Information
Lure: Twister® Tail - 4" & 6"
Size: 1/8 oz head
Color: purple
Angler Information
Angler: Scott Stegman
From: Fargo
Country: United States
My Story
This was one of our best years ever. We ate as much walleye as we could, and everyone went home with a limit. My friend Terry Hartje even got lucky and snagged a Musky interested in our Twister Jigs-n-tails...lol.. a 49 incher no less! TY! TY! TY! Mister Twister for your AWESOME product. We have had 6 years in a row now of going home with limits every opener in MN . u guys rock!
Catch Information
Caught at: Bemidji/Cass Lake MN
State: Minnesota
Country: United States