Bass Caught by Randy with Mister Twister 4" & 6" Twister® Tail in Minnesota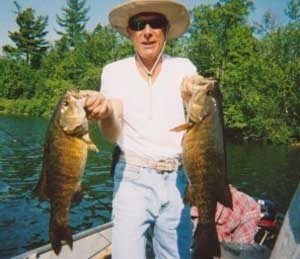 Download Image
Fish Information
Fish: Bass, Smallmouth
Size: 8 Lbs. 2 Oz & 6 Lbs.
Lure Information
Lure: 4" & 6" Twister® Tail
Size: 3 Inch
Color: Yellow
Angler Information
Angler: Randy Henning
From: New Lenox
Country: United States
My Story
I am trying to resend the picture for you to REPOST. The other picture I sent did not open up as big as I wanted to. Thanks.
Catch Information
Caught at: Basswoods
State: Minnesota
Country: United States