Bass Caught by Bill with Mister Twister Exude™ 5" RT Slug in New Jersey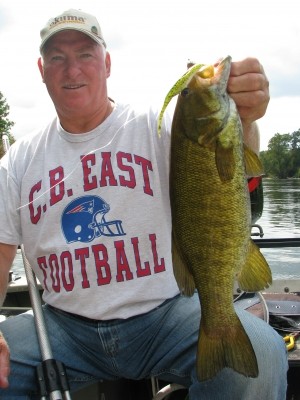 Download Image
Fish Information
Fish: Bass, Smallmouth
Size:
Lure Information
Lure: Exude™ 5" RT Slug
Angler Information
Angler: Bill Heller
From: Hopewell
Country: United States
My Story
I took 2 of my really good guiding friends from the river out today. Merely to just catch up, no collusion or anything. anyway, after 4 hours of fishing, we ended with another 30 fish or more. I started with the Exude Rt Slugs while they used spinners, rapalas and fat albert curly tails. After 8 hooks up to their combined 2, they sifted through my stuff. I would say that 10 fish were over 2 pounds with two fish at 4 or so.
Catch Information
Caught at: The Delaware River
State: New Jersey
Country: United States