Walleye Caught by Matt with Mister Twister Mister Mino™ in Minnesota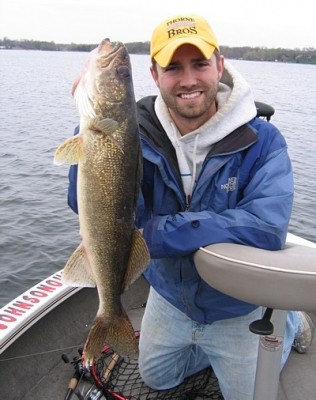 Download Image
Fish Information
Fish: Walleye
Size:
Lure Information
Lure: Mister Mino™
Angler Information
Angler: Matt Johnson
From: Chisago Area
Country: United States
My Story
Found our walleyes in the shallows the first day of opener. Had to downsize to small profiled baits due to weather conditions and lazy fish. The 2" Mister Mino was the perfect bait...
Catch Information
Caught at: Chisago Chain
State: Minnesota
Country: United States
Caught On: Saturday May 10, 2008