Bass Caught by James with Mister Twister Sassy Shad® - Freshwater & Saltwater in Oklahoma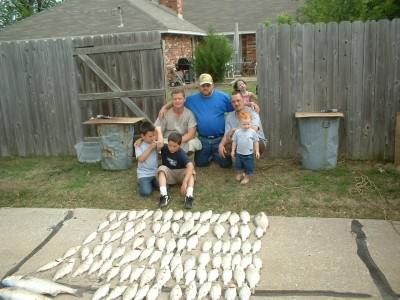 Download Image
Fish Information
Fish: Bass, Striped
Size: 3 Lbs.
Lure Information
Lure: Sassy Shad® - Freshwater & Saltwater
Size: 2 1/2
Color: White Pearl/black Back
Angler Information
Angler: James Smith
From: Toronto
Country: United States
My Story
Mother's Day weekend with two of my sons. When we got home the grandkids had a ball. What a weekend!
Catch Information
Caught at: Kaw Lake, Ponca City
State: Oklahoma
Country: United States
Caught On: Sunday May 11, 2008