Bass Caught by Brandon with Mister Twister Mister Mino™ in United States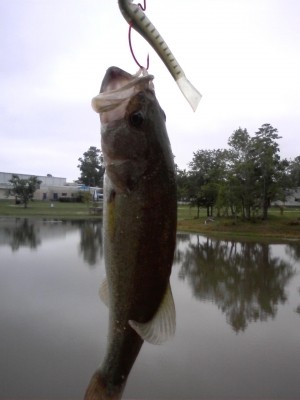 Download Image
Fish Information
Fish: Bass, Largemouth
Size: 13" And 2lb 10oz.
Lure Information
Lure: Mister Mino™
Size: 4"
Color: Baby Bass
Angler Information
Angler: Brandon Knapp
From: Houston
Country: United States
My Story
I flipped it like a dying fish on a swimbait hook, weedless. Fished it around a sunken tree and bam, this guy went crazy for it. I wish I had more. They ripped these guys up.
Catch Information
Caught at: Local Pond
State:
Country: United States
Caught On: Saturday September 19, 2009