Bass Caught by Michael with Mister Twister 5" Comida in West Virginia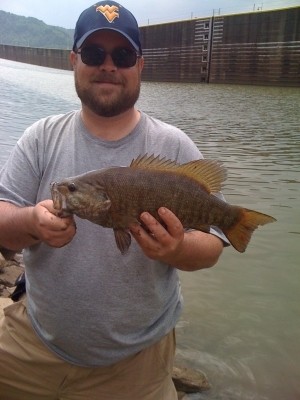 Download Image
Fish Information
Fish: Bass, Smallmouth
Size:
Lure Information
Lure: 5" Comida
Size: 5
Color: Watermelon/Red Flake
Angler Information
Angler: Michael Schmitt
From: Wheeling
Country: United States
My Story
Beautiful weekend on the river. The smallies were destroying my lures nearly every cast. Gotta fish it SLOW, brothers! Work the bottom. Find the rocks, you'll find the bass!
Catch Information
Caught at: Ohio River
State: West Virginia
Country: United States
Caught On: Saturday May 16, 2009