Walleye Caught by Ryan with Mister Twister Twister® Tail - 4" & 6" in Ohio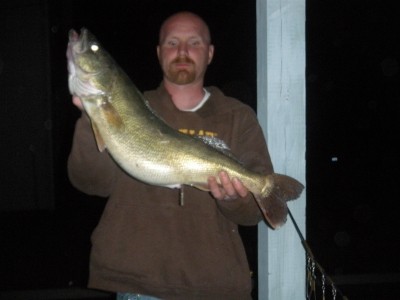 Download Image
Fish Information
Fish: Walleye
Size: 32 Inches 12. 8 Ozs
Lure Information
Lure: Twister® Tail - 4" & 6"
Angler Information
Angler: Ryan Scharp
From: Toledo
Country: United States
My Story
Went fishing on the Maumee River in Toledo Ohio and was fishing a little backwater area that no one seemed to be fishing. The water flow was low and we were in a small boat and thought we would give it a try. We ended up landing 10 walleyes over 9 lbs and keeping 7 of them the largest was the 32 inch female and couldnt have imagined the day being one of those days you always remember! Thanks for the great products! keep it up, and my tackle box will always be full of your Mister Twister tails!
Catch Information
Caught at: Maumee River
State: Ohio
Country: United States
Caught On: Friday March 19, 2010