Bass Caught by Mason with Mister Twister Twister® Tail - 4" & 6" in United States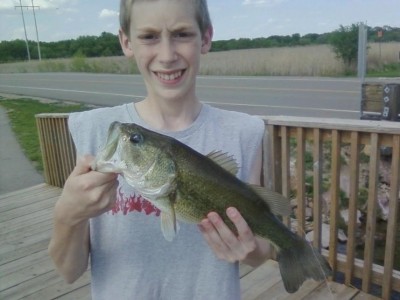 Download Image
Fish Information
Fish: Bass, Largemouth
Size: 15 Inch 2 1/2 Pounds
Lure Information
Lure: Twister® Tail - 4" & 6"
Size: 2 Inch
Color: White
Angler Information
Angler: Mason Amundson
From: Redwood Falls
Country: United States
My Story
I was catching a bunch of smaller largemouth with friend of mine. Then I decided to cast under the bridge with a white Mister Twister and WHAM! I had the biggest bass I have ever caught so far.
Catch Information
Caught at: Green Lake, Kandiyohi County, MN
State:
Country: United States
Caught On: Tuesday May 18, 2010