Caught by Assassin with Mister Twister 3" Meeny™ in New York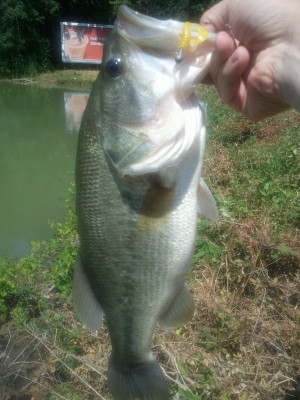 Download Image
Fish Information
Fish:
Size: 2 Lbs.
Lure Information
Lure: 3" Meeny™
Size: 3 Inches
Color: Yellow
Angler Information
Angler: Assassin Clouse
From: Otisville
Country: United States
My Story
Caught this 2 lb Largemouth on an ultra light pole using a 1/8 oz jighead dressed with a yellow, 3 inch twister Meeny. Fought 2 minutes to get this baby ashore.
Catch Information
Caught at: Seneca Falls
State: New York
Country: United States
Caught On: Saturday July 16, 2011