Mister Twister® Twistermite... The Perfect Hellgrammite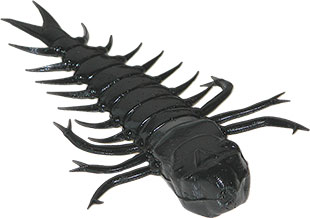 For years fishermen have been looking for the perfect hellgrammite. They just may have found it in the Mister Twister® TwisterMite.
The TwisterMite is perfect for smallmouth bass, trout, crappie and bream. It can either be rigged on a jig head or rigged as a drop shot lure. It is also ideal for Carolina rigging.
Available in a wide variety of proven fish-attracting colors, the TwisterMite's most intriguing feature just might be its oversized head that increases its tail slap. It also gives the TwisterMite its ideal fighting weight.
For additional information contact:
Josh Schwartz
jschwartz@mistertwister.com
Phone: 715-623-7556