New Mister Twister Platinum Curly Tail Grub Offers Exceptional Vibration
Minden, LA – The new Mister Twister® Platinum Curly Tail produces a tight swimming profile for exceptional vibration. Its tail features individual rows of raised ribs to produce a streamlined swimming action by utilizing hydrodynamics.
The Platinum Curly Tail offers the same consistency and construction of the original Curly Tail Grub with the addition of multiple ribs in the tail adding a unique vibration and realism that fish hold on to.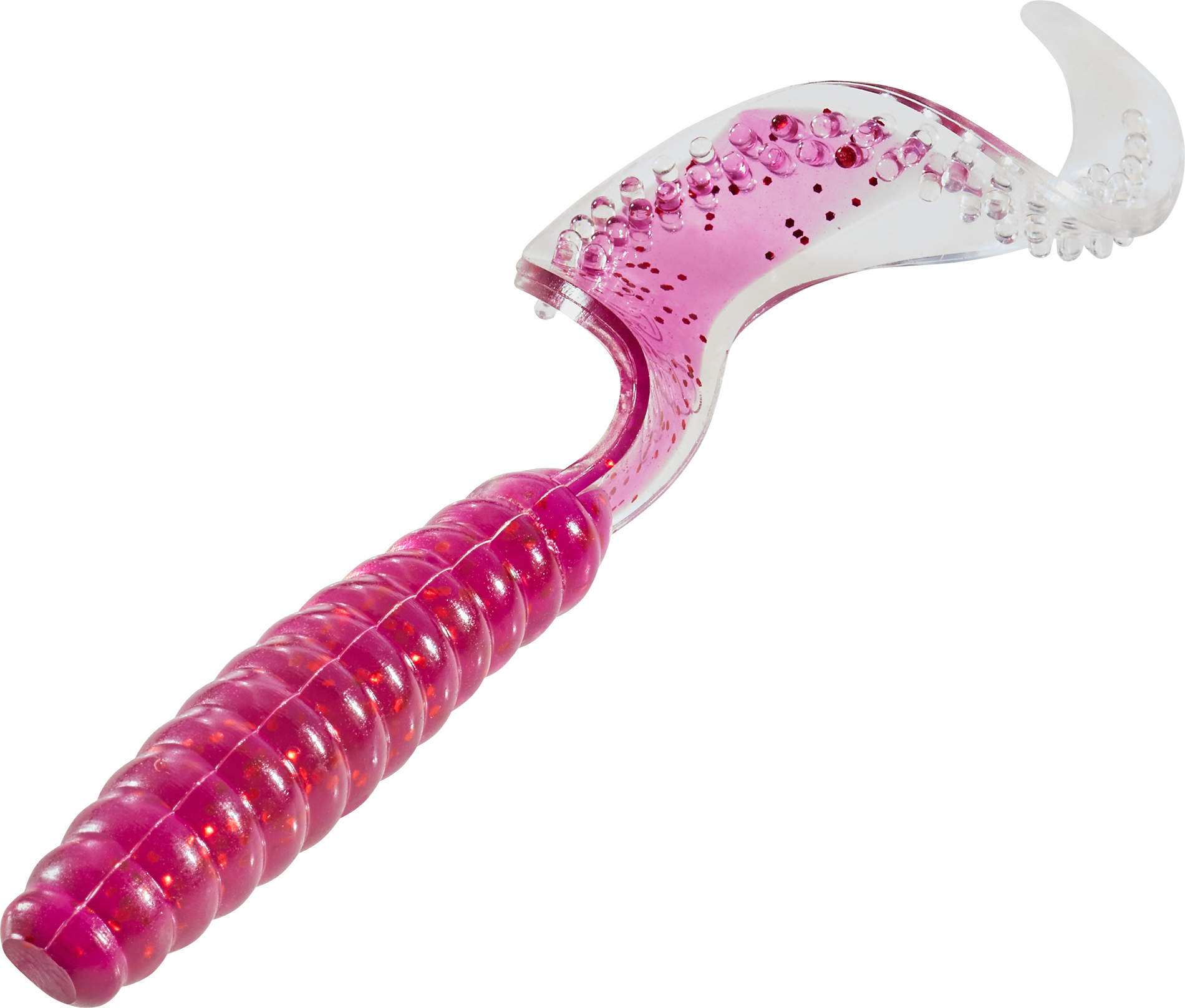 They are offered in nine clear and core colors (bloodline), contain scented oils and are available in 3 1/2 and 4 1/2 inch sizes, perfect for walleye and other gamefish!
Mister Twister® introduced the Curly Tail® in 1974. Its soft and supple fish-catching design optimizes swimming action. The original Mister Twister® 2" Teenie and 3" Meeny are proven winners for a wide variety of species.
The 3 1/2 and 4 1/2 inch Platinum Curly Tail carries on this tradition. Available in a wide variety of fish-catchin' colors.
Mister Twister®'s web site is www.mistertwister.com. To receive a current Mister Twister® Tackle Catalog featuring the entire line-up of Mister Twister® products, either visit our web site or call 800-344-6331. Mister Twister®, PO box 996, Minden, LA 71058-0996.
For additional information contact:
Nik Kolbeck
nkolbeck@mepps.com
Phone: 715-623-7556