Web Special - Holiday Deals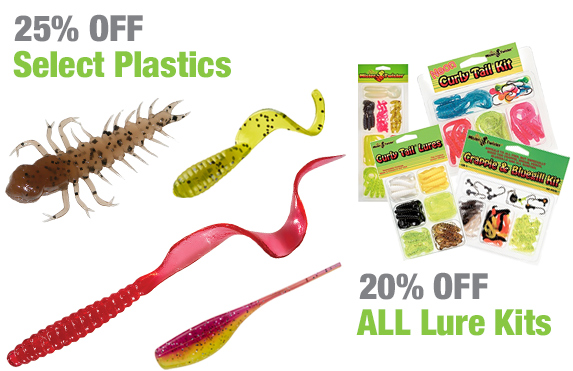 25% OFF Select Plastics
The following plastic lures will be discounted 25%: 1" Lil' Bit, 6" Twister Tails, 2 ¾" TwisterMites, and 2¼" Sassy Stingum.
20% OFF Lure Kits
The following lure kits will be discounted 20%: Crappie & Bluegill, Curly Tail Lure, Curly Tail, and Curly Tail Neon
Free Shipping
All orders of $50 or more on MisterTwister.com will receive FREE SHIPPING!
* Please Note: Bargain Bin items don't qualify towards free shipping. This Mister Twister® offer expires on December 31, 2022.