Web Special - Free Pack of Lures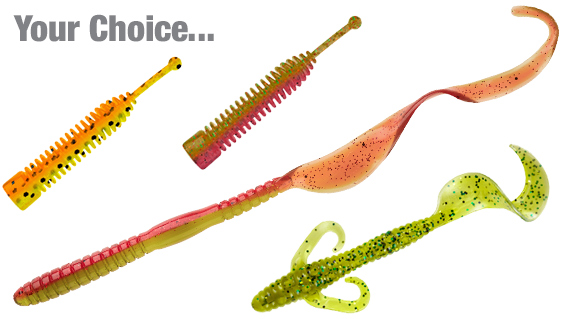 Free Pack of Mister Twister Lures
Spend $45 and receive a FREE PACK of 3" NED Ringers, 3" Slab Ringers, Hang 10! Worms or 5" Magnum SinSations in your choice of color.
Free Shipping
All orders of $60 or more on MisterTwister.com will receive FREE SHIPPING!
* Please Note: Bargain Bin items don't qualify towards this special offer or towards free shipping. This Mister Twister® offer expires on June 30, 2022.