Sassy Shad®
View all Sassy Shad® to quickly see all choices. This is a great way to easily order different combinations.
Get up to 10% off and Free Shipping. Learn more.
Sassy Shad® Details
View Catalog PDFs: [ 1 ] [ 2 ]
---
Description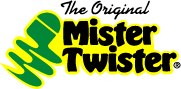 Shad is the one bait fish almost all fish seek as a food source. The original Mister Twister Sassy Shad® is the closest imitation of this classic bait fish you'll find anywhere. The Sassy Shad® will out produce any other shad-type lures. It's classic tail design and supple body give the Sassy Shad® the natural shad action fish can't resist. You can also add a spinner form for added flash and vibration.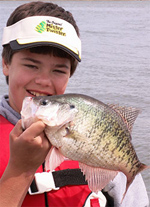 2 1/2" Mister Twister® Sassy Shad®
Mister Twister®'s 2 1/2" Sassy Shad® is perfect for all species of panfish including yellow perch. It's also an excellent lure choice for crappie or stream trout. Rig it with a 1/8 oz. jighead.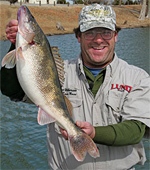 3" Mister Twister® Sassy Shad®
The 3" Mister Twister® Sassy Shad® is a classic bass and walleye lure. Rig it with a 1/4 oz. jighead.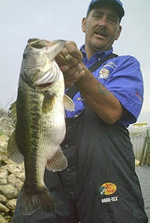 4" Mister Twister® Sassy Shad®
If you're looking for the perfect lure for northern pike, hawg largemouth bass or trophy smallmouth, look no further than the Mister Twister® 4" Sassy Shad. A generation of fishermen have considered this their "confidence" lure for big bass and pike. Rig it with a 3/8 oz. jighead.
Nature Series Sassy Shad® Colors
The 2-1/2", 3" and 4" Sassy Shads® include colors from the Mister Twister® Nature Series Sassy Shad® line which are colors of nature and are the closest imitation of this classic bait fish you'll find anywhere.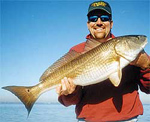 4", 6" & 9" Mister Twister® Saltwater Sassy Shad®

The Mister Twister® Saltwater Sassy Shad® is a natural swimming bait that imitates a live shad. A perfectly engineered swimming tail gives every Saltwater Sassy Shad® fish-attracting vibration, and a look that has fooled saltwater game fish from stripers to dolphin for more than 25 years. Use a 4" Sassy Shad® for redfish, speckled trout and snook. Rockfish prefer a 6" Sassy Shad® trolled on umbrella rigs. Regardless of the saltwater game fish you're after, there's a Mister Twister® Saltwater Sassy Shad® for you.
More Shads!
Also check out our Micro Shad™ line of shads.
Testimonials
Reviewer:
James Shickles (,ponds And Streams, Wisconsin)
Fish Caught:
Bass, Largemouth - Bass, Rock - Bass, Smallmouth - Bass, White - Bluegill (Bream, Brim) - Catfish, Channel - Crappie (Black) - Perch, Yellow - Pike, Northern - Trout, Brown - Trout, Rainbow - Walleye
I started using Mister Twister Sassy Shads about four years ago and it never fails to catch fish I've caught more fish with these than all other baits combined. I don't even take my big tackle box with me any more, all I take is a plastic bag with two and a half and three inch sassy shads pearl white and black, a couple extra 1/16 and 1/8 oz. black lead jig heads and I know I'll catch fish. This is in my opinion the best lure ever devised!!!
Reviewer:
Tobby Blanchard (Galveston Bay, Texas)
I have used this product every time I go fishing and it gives me very postive results, in catching trout, and redfish, and flounder, when I cant get any bites on a spoon are other baits I can always tie on a Mister Twister Sassy Shad, a white pearl or white pearl/black back color and fill the boat with fish, I urge everyone to have a package are two of Mister Twister Sassy Shad in their boat they want let you down.
Reviewer:
Alex Lopez (Manasquan Inlet, Manasquan, NJ, New Jersey)
Fish Caught:
Bass, Striped
When fishing inlets in NJ, the 4" Sassy Shad on a jig head is my go to lure. I've caught striped bass and big fluke with regularity on it and have seen weakfish well over 10 pounds taken on this lure. I'm a believer for life.
Reviewer:
John Kelland (Everywhere, Michigan)
I am a teenage angler in southeastern Michigan, and I've been introduced to hundreds of baits throughout my life. Among the immense amounts I seen, the Sassy Shad blows them all away. I've introduced the Sassy Shad to everyone I fish with, and they all love it. I guess what I'm trying to say is thank you, Mister Twister, for blessing the fishing word with this amazing bait.
Reviewer:
Ron Fletcher (Alabama River Coosa River Lake Chains, Alabama)
Fish Caught:
Bass, Largemouth - Bass, Striped - Catfish, Blue
I'm almost affraid to pass this on. Y'all will fish the lakes out. But here goes.
Take a three way swivel and tie to main line then tie one 12" 20 lb braid leader to swivel and one Sassy shad. Then tie an 18" leader same lbs and another sassy Shad.
Use the Shad with hooks only no weights.
Like shooting fish in a Barrel. Stripes and Large Mouth. Big Blue Cats at the Dams too.
Awsome rigg
Reviewer:
Jody Harris (Lake Murray, South Carolina)
Fish Caught:
Bass, Striped
After fishing for Striped Bass on Lake Murray in SC for 25 years I have found this bait to catch 50% of all the fish. We have fished 32 days straight and got fish 31 of those days. Pearl White is all I have tried but it works so why try something different. Keep up the good work.
Reviewer:
Chris (Lake Joe Pool, Cedar Hill, Texas)
Fish Caught:
Bass, Largemouth - Bass, White - Crappie (Black) - Crappie (White)
This is an amazing product! I like to use with a 1/8 jig with a small bobber. I catch crappie and bass on almost every cast.
Reviewer:
James (Spillway In Dallas, TX, Texas)
Fish Caught:
Bass, Largemouth - Bass, Striped - Bass, White - Crappie (White)
Great For White Bass and Stripers!
Reviewer:
Ciprian Diaconu (Bucharest, Romania)
Fish Caught:
Walleye
Mister Twister Saltwater Sassy Shad 4 inch Chartreuse Flake - this is my No.1 lure for walleyes. With the perfect round shape tail which produce a large turbulence, this lure is more efficient than other soft plastics. This spring I exclusive use only this lure for over 25 game fish!

Reviewer:
A.C. Harper (Bundicts Creek & Other Small Creeks, Louisiana)
Fish Caught:
Bass, Smallmouth
Several years ago, I found a Sassy Shad with a Mister Tail on it, its great for creeks, bass hit it like crazy! Please advise if I could get some more, its a good bait.

Thanks, A.C.
Reviewer:
Christian Cardona (Las Vegas, Nevada)
Fish Caught:
Bluegill (Bream, Brim)
I used the chartreuse Sassy Shad for 5 years now,
it's the best river and stream bait I have ever used in my life!!!!
I caught striper, small and largemouth bass, bluegill,crappie, sunfish, mackerel, bullhead, bullfrogs even and last year I landed huge 5 pound rainbow trout with it on 2 pound line,
This is always in my tackle box, and it will stay there as long as I live!!!!
Reviewer:
Rodney Willis (Minidoka County, Idaho)
I have been using a 2 1/2 inch Sassy for many years. This bait has caught smallmouth, largemouth, walleye and trout along with carp and catfish. I've used it on rivers(snake) and many different reservoirs. When I'm not sure what to use I start with this bait or when things are slow I will go to this bait with great success.
Reviewer:
Pat Chavez (Albuquerque, New Mexico)
Just returned from another successful fishing trip to Elephant Butte Reservoir, where my partner and I caught limits of white bass on the Pearl white 3" Mister Twister Sassy Shad, I rely on this lure for white bass, walleye and black bass. When I fish for Stripers or Lake trout I switch to the saltwater 4" & 6" Twister Sassy Shad and once again my favorite color, Pearl white.
Reviewer:
Rusty Reiman (Yankton, South Dakota)
I found a couple years ago that using a Mister Twister Pearl White 3" Sassy with a northland 3/8 oz. either an orange and yellow or a pearl and blue stand-up jig off the Gavins Point Dam border waters is the way to catch 30 to 40 walleye or sauger a day starting the last week of Oct. to ice up. No one was using this until I showed them and now if they are quick enough they catch'em too. These things combined with the right jig and color rock thanks for an awsome product, without it I wouldn't be eating fish all winter long. Thanks again.
Reviewer:
Larry Convery (EastBrady, Pennsylvania)
Caught every fish that is around here on a Sassy Shad from crappie to hybrid stripers. Love these things, good lure from Spring 'til Fall .
Reviewer:
alex loubere (DeKalb, Illinois)
Fish Caught:
Bass, Smallmouth - Pike, Northern
Sassy Shad easily make my top five best lures of all time. Pike and smallmouth just love them in the four inch size. Largies also gobble them up like the are the real thing. The first bait I look to when I come across a deep hole in a river.
Reviewer:
Alex Loubere (DeKalb, Illinois)
Fish Caught:
Bass, Largemouth - Bass, Smallmouth
The Sassy Shad is one of the best lures I've ever used. The two and a half and three inch versions are great for bringing up huge smallmouth and largemouth bass, and the four incher gets ferrocious strikes from northern pike. I'm looking forward to trying it out on musky this season, I don't think I'll be dissappointed. Certainly in my top five favorite lures, you need to try this lure!
Write a product testimonial and share your fishing experiences with other customers.
Fish Species
The 2-1/2" Sassy Shad® is perfect for these fish
| | | |
| --- | --- | --- |
| | | |
| Bluegill | Crappie | Stream Trout |
The 3" Sassy Shad® is perfect for these fish
| | | |
| --- | --- | --- |
| | | |
| Largemouth Bass | Smallmouth Bass | Walleye |
The 4" Sassy Shad® is perfect for these fish
| | | |
| --- | --- | --- |
| | | |
| Largemouth Bass | Smallmouth Bass | |
The 4", 6" & 9" Saltwater Sassy Shad® is perfect for these fish
| | | |
| --- | --- | --- |
| | | |
| Redfish | Snook | Speckled Trout |
Links & More
Catalog PDF pagesArticles