Bass Caught by Nam with Mister Twister Exude™ 4" Curly Tail Grub in Minnesota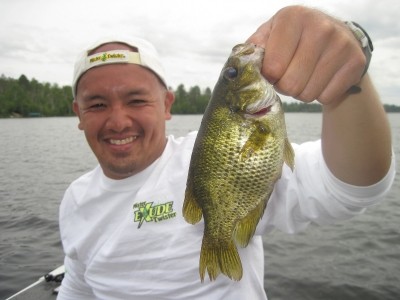 Download Image
Fish Information
Fish: Bass, Rock
Size: 1/2 Lb.
Lure Information
Lure: Exude™ 4" Curly Tail Grub
Size: 4"
Color: Pumpkin Pepper
Angler Information
Angler: Nam Nguyen
From: Apple Valley
Country: United States
My Story
I casted a 4" Exude Curly Tail Grub tight to a shallow rocky shoreline and had a pair of rock bass chase my grub. One of them engulfed the grub! I quickly landed it for a quick photo before releasing.
Catch Information
Caught at: Lake Vermilion
State: Minnesota
Country: United States
Caught On: Monday June 21, 2010