Redfish Caught by Jeff with Mister Twister Exude™ 4¼" D.A.R.T. in Florida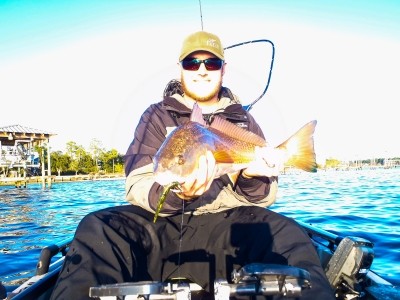 Download Image
Fish Information
Fish: Redfish
Size: 26.50" 7.8 Lbs.
Lure Information
Lure: Exude™ 4¼" D.A.R.T.
Size: 4-1/4"
Color: Watermelon Seed
Angler Information
Angler: Jeff Russell
From: Milton
Country: United States
My Story
I had a couple hours after work so I put in a quick trip. Wind was blowing about 15 mph so the Exude D.A.R.T rigged weedless really allowed me to cast into the wind with ease!!! I caught 7-10 trout in the 18"-22" range and 3 redfish with 2 measureing 20" and this 26.5" pumpkin!!!!
Catch Information
Caught at: Blackwater Bay
State: Florida
Country: United States
Caught On: Thursday December 27, 2012