Trout Caught by Jeff with Mister Twister Exude™ 4¼" D.A.R.T. in Florida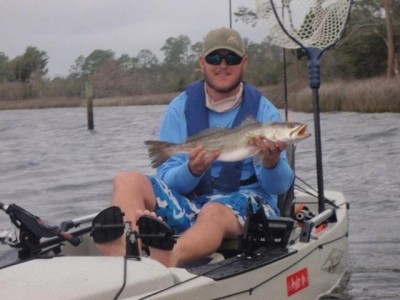 Download Image
Fish Information
Fish: Trout, Sea/Speckled
Size: 25" 6 Lbs.
Lure Information
Lure: Exude™ 4¼" D.A.R.T.
Size: 4-1/4"
Color: Golden Bream
Angler Information
Angler: Jeff Russell
From: Milton
Country: United States
My Story
Headed out at first light and the trout bite was great from the first cast. I was able to catch 10 trout ranging in size from 15"-25". The wind was blowing a stiff 20 mph so the Mister Twister Exude D.A.R.T. gave me a great advantage throwing into the wind with it's sleek design. I had the bait rigged on a weighted weedless hook.
Catch Information
Caught at: Blackwater Bay
State: Florida
Country: United States
Caught On: Sunday January 13, 2013