Keeper™ Worm Hooks
The key to the effectiveness of the Mister Twister® ™ Hook is the small "Keeper" barb attached to the eye of the hook. It means fast hook-ups and more fish. Solid and virtually weedless.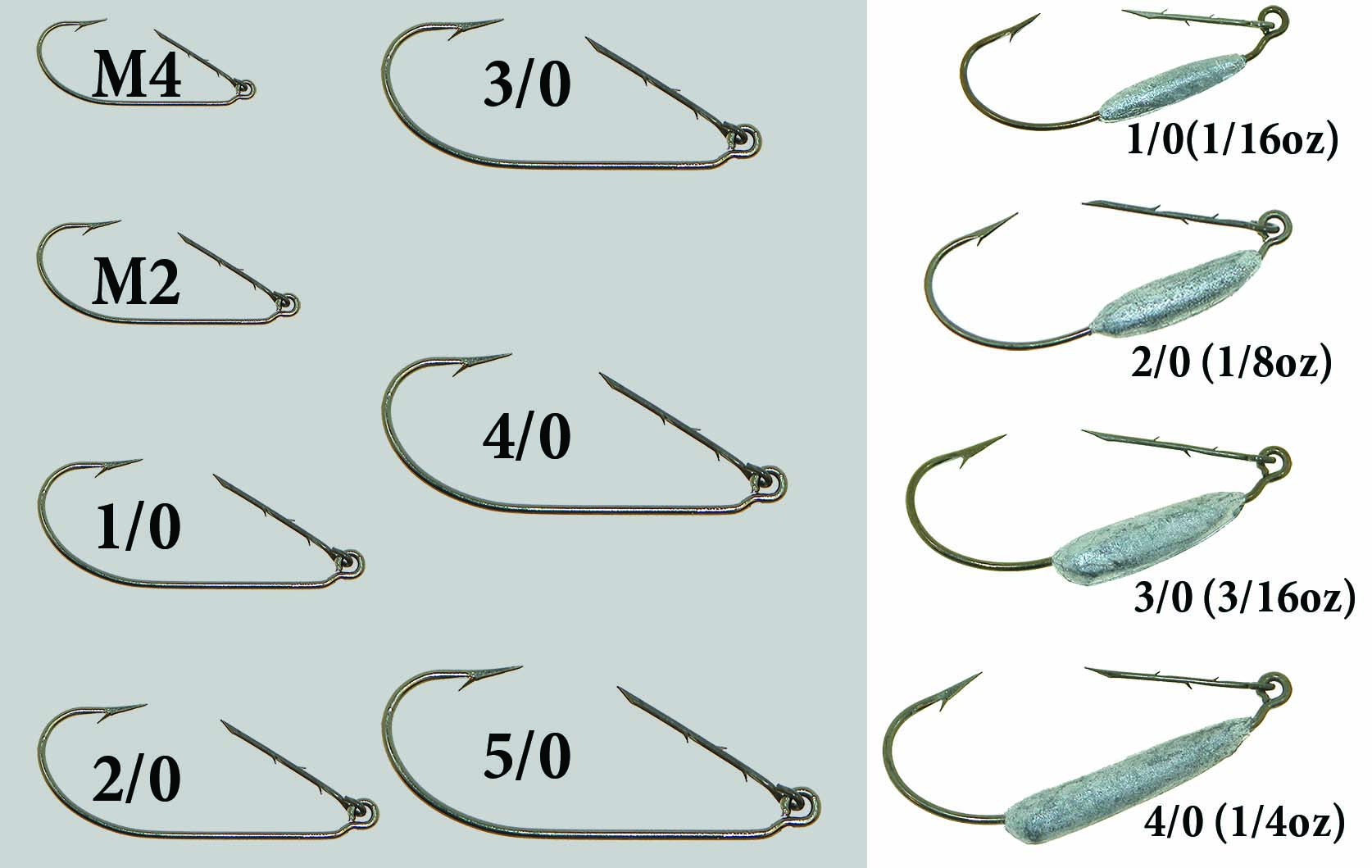 Red Keeper™ Worm Hook
Mister Twister® RED Keeper™ Worm Hook - The RED Keeper™ Worm Hook is the latest addition to Mister Twister®'s impressive Keeper™ Hook series. Red, under most water conditions, is the least dominate color, so fish do not see the RED Keeper™ Worm Hook… just your lure.
Easy and Effective Carolina Rig


The RED Keeper™ Worm Hook makes a very effective Carolina Rig. This rig is perfect for covering a lot of water while locating brush piles, rocks and other bottom structure. It is also ideal for fishing large contours like bays or points while searching for specific spots where fish are holding. Bulky lures with a slow action are excellent producers when rigged Carolina style. Lizards are preferred by many pro anglers. The Mister Twister® Super Lizard™ rigged on a Mister Twister® Keeper™ Hook is a favorite. Use a high speed casting reel with a Carolina Rig. This is needed because a lot of slack line must to be spooled before the hookset. A long medium-heavy rod provides the sweeping hookset needed to drive the hook home.
Captain Jack Hedden – Port St. John /Indian, Banana Rivers, Florida
Fish Caught: Trout, Sea/Speckled
Super hook ....I can leave the hook and leader on and change rubber lures in seconds. It makes searching for the right baits so much easier. Use to have multiple rigs on multiple rods .....WOW what a relief, excellent product....Thanks you made y life easier.
Everette – Everglades, Florida
Fish Caught: Bass, Largemouth - Bass, Smallmouth - Bluegill (Bream, Brim) - Catfish, Channel - Catfish, Flathead
Best customer service I've experienced in a while I haven't heard nicer people in who knows how long.....
Art Keckley – ALL LAKES,RIVERS,AND STREAMS, Georgia
Fish Caught: Almost Any Species
I HAVE BEEN USING YOUR MISTER TWISTER KEEPER HOOKS SINCE THE 1980'S.I HAVE USED IT IN TOURNAMENTS AND JUST WHEN I'M JUST FISHING FOR FUN.IN GEORGIA,FLORIDA,AND SOUTH CAROLINA.IT HAS CAUGHT ME MANY FISH AND IT IS SO EASY TO USE IN ANY TYPE OF SOFT LURE'S,ESPECIALLY ARTIFICAL WORMS.I'M A TRUE BELIEVER IN YOUR KEEPER HOOK.PLEASE NEVER STOP PRODUCING IT.iT IS THE BEST ON THE MARKET.
Ray – Texas All Over, Texas
Fish Caught: Bass, Largemouth
I have used keeper hooks for many years and also used other hooks however I have found that the keeper hooks has been the most reliveable and the most trusted. I have landed up to 12 lbs bass with the 05 keeper hooks and I will keep on using them.
WormRod
Bill Prieto – Conyers, Georgia
Fish Caught: Bass, Largemouth - Bass, Smallmouth
The keeper hook is the BEST hook I cannot tell you just how many fish I have landed time after time with this hook. Proves itself time after time. Keep makin em. Thank you, Bill P.
Eddie Thomas – Deatsville, Alabama
Fish Caught: Bass, Largemouth
I use the keeper hooks on the Thunderworm glad you brought it back. Thank you for great products that catch fish!
Keith Locke – Turtletown Pond,concord, New Hampshire
Fish Caught: Bass, Largemouth
The Mister Twister Keeper hook is the only hook I use. I caught an 8 pounder and a 5 pounder using the Keeper hook
Roland Gonzalez – All Over Florida And Texas, Florida
Fish Caught: Bass, Largemouth - Pickerel
I have tried many styles of keeper hooks, these by far are the best!!! No doubt about it if you are fishing with worms or most soft plastic baits these are the hooks to use.I only wish Walmart would start carrying them here in Florida.
Greg Peterson – Private Pond, Sylvester, Georgia
Fish Caught: Bass, Largemouth - Bass, White - Bluegill (Bream, Brim) - Crappie (Black) - Crappie (White)
I used the 2/0 Keeper hook for the past 10years. The hook handled a 10 lb. bass like a small fish. There is no other big fish hook out there for me. Keep up the good work.
View All Testimonials
Share Your Testimonial
Write a product testimonial and share your fishing experiences with other customers.